Rodent Control in Pensacola
Rodents are a significant public health risk around the globe. In the United States, rodents invade about 21 million households each winter. Mice and rats are carriers for many illnesses such as hantavirus, salmonella, and plague. They can even chew through wires and cause an electrical fire. 
Early detection and prevention is the best way to save yourself and your loved ones from rodents' destruction and disease. If you're noticing any of the following signs, it's time to call in a rodent control expert:
Strange noises at night like scratching and rustling behind walls.
Brown pellet droppings in dark areas, cabinets, or corners.
Rub marks that look like greasy streaks along baseboards or walls.
Noxious unexplained odor coming from basements, behind walls, or attics.
Nesting material like shredded paper, cardboard, or cotton strewn about
Actual rodents making an unwelcome appearance.
Image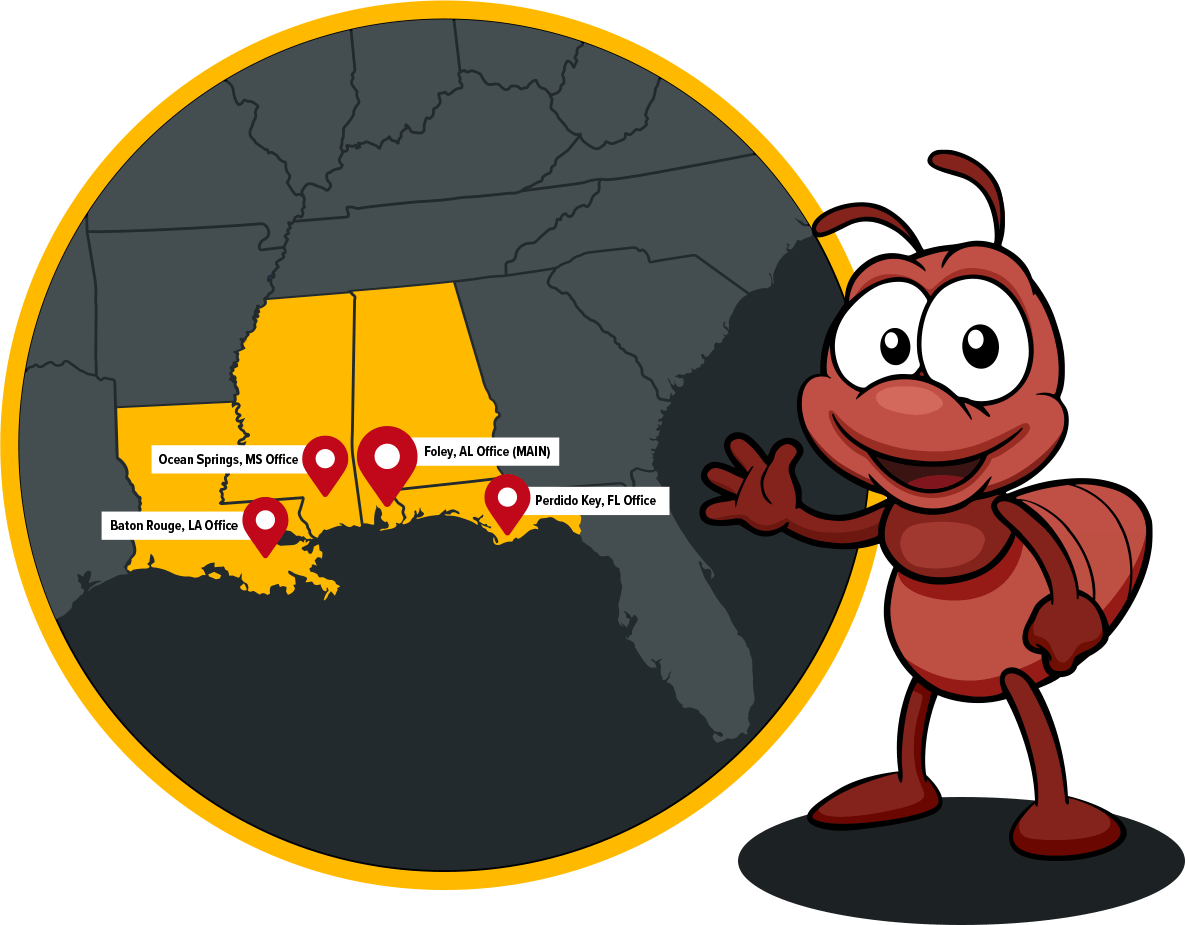 Experienced & Dependable Rodent Exterminators
Once rodents have made themselves at home, it's extremely difficult to control the infestation without professional help. Mice can produce up to 12 babies every three weeks, so what starts as a few rodents can turn into dozens of them in no time. At Beebe's, our rodent exterminators have more than 125 years of experience combined and are ready to provide top-notch service for Pensacola residents.
When you choose us as your rodent control company, you can expect:
A thorough home inspection from a local expert.
A customized rodent-removal plan crafted for your property.
Family-friendly methods and products so that everyone can safely enjoy the results.
Same-day and Saturday service options so that you get your home back in no time.
 And much more!
Outstanding Service Guaranteed
We're honored by every client who trusts us to protect their home and property. We take rodent control seriously and put the safety of your family first. That's why our services come with a 100% satisfaction guarantee that includes free retreatments if rodents return.
Keeping Rodents Out For Good
The best way to prevent rodent infestation and damage is to keep rodents out of your home to begin with. That's why at Beebe's, we provide rodent trapping and exclusion so that mice and rats are less likely to return. There are also basic steps any home-owner can take to make their home less attractive to rodents, such as:
Sealing possible entry and exit points, including where pipes and utilities enter.
Properly replace and seal any cracks in foundations, weather stripping, and windows.
Reduce clutter, especially in attics or basements.
Reduce moisture from leaking pipes or clogged drains.
Keep food–including pet food–properly stored and sealed.
Family Owned & Oriented
As a family-owned and operated business, we know how much extra stress pest problems can bring. You deserve a hassle-free experience backed by the Better Business Bureau and the National Pest Management Association. We are proud to protect families across the Gulf Coast and in doing so, offer the peace of mind that comes from a rodent-free home. Don't let rodents put your family at risk. Contact Beebe's today to schedule an inspection.