About Us
Beebe's Pest & Termite Control
We appreciate your interest in our services and would like to introduce our company. Beebe's Pest & Termite Control is a privately owned corporation which has over 100 years combined experience.
Beebe's began serving local communities 40 years ago and through our commitment to service we have been able to expand our coverage to a tri-state area which includes Alabama, Mississippi, Louisiana and now Florida!
Image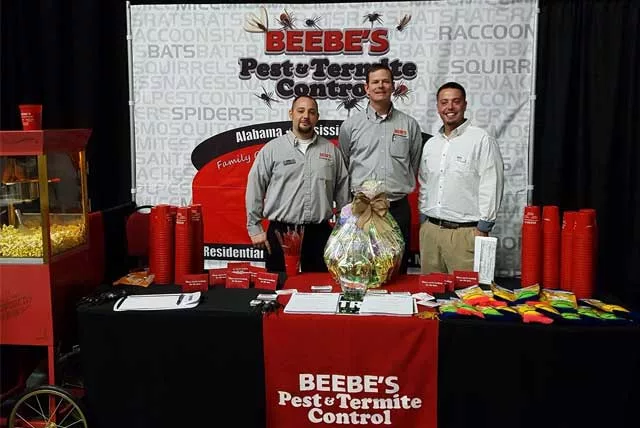 Our Philosophy
We would appreciate the opportunity to provide our quality service to you, your family & your community.
Our goal is to provide you with the best pest and termite protection possible along with the continued security and satisfaction that comes with it. Should you have any questions, do not hesitate to call.
24-Hour Response Time
With our 24-hour / 365 day response time, we ensure you will have your pest control issue addressed immediately. We make pest protection easy and hassle-free, providing you with the best customer service experience in the industry.
Our Guarantee
Should pests persist in between scheduled treatments, simply let us know and we'll re-service your home for no additional cost to you. That's our guarantee to you!
Image