What kind of problem are you having? Select all that apply.
Mosquito Control in Daphne AL
Living in Daphne means living with mosquitoes, and while they may seem like a mild inconvenience, these tiny flying bloodsuckers can pose a severe threat to the health and safety of your loved ones. With our professional mosquito extermination services, you can get rid of pesky mosquitoes and protect your family from dangerous diseases like West Nile Virus, Malaria, Yellow Fever, and more!
Our mosquito control services offer the following:
A thorough inspection of your outdoor spaces to determine your mosquito control needs. 
A personalized treatment and control plan that we'll design around your needs.
The tried-and-true MistAway botanical insecticide spray for maximum results.
Safe and environmentally-conscious products. 
Available same-day and Saturday service. 

And more!
Same-Day and Saturday Appointments are Available
At Beebe's Pest & Termite Control, we understand the importance of having a mosquito-free home, and that's why we provide same-day and Saturday appointments so you can get the help you need when it's most convenient for you. Our experienced technicians are available to come out and inspect your property and provide quick solutions to rid it of mosquitoes.
Image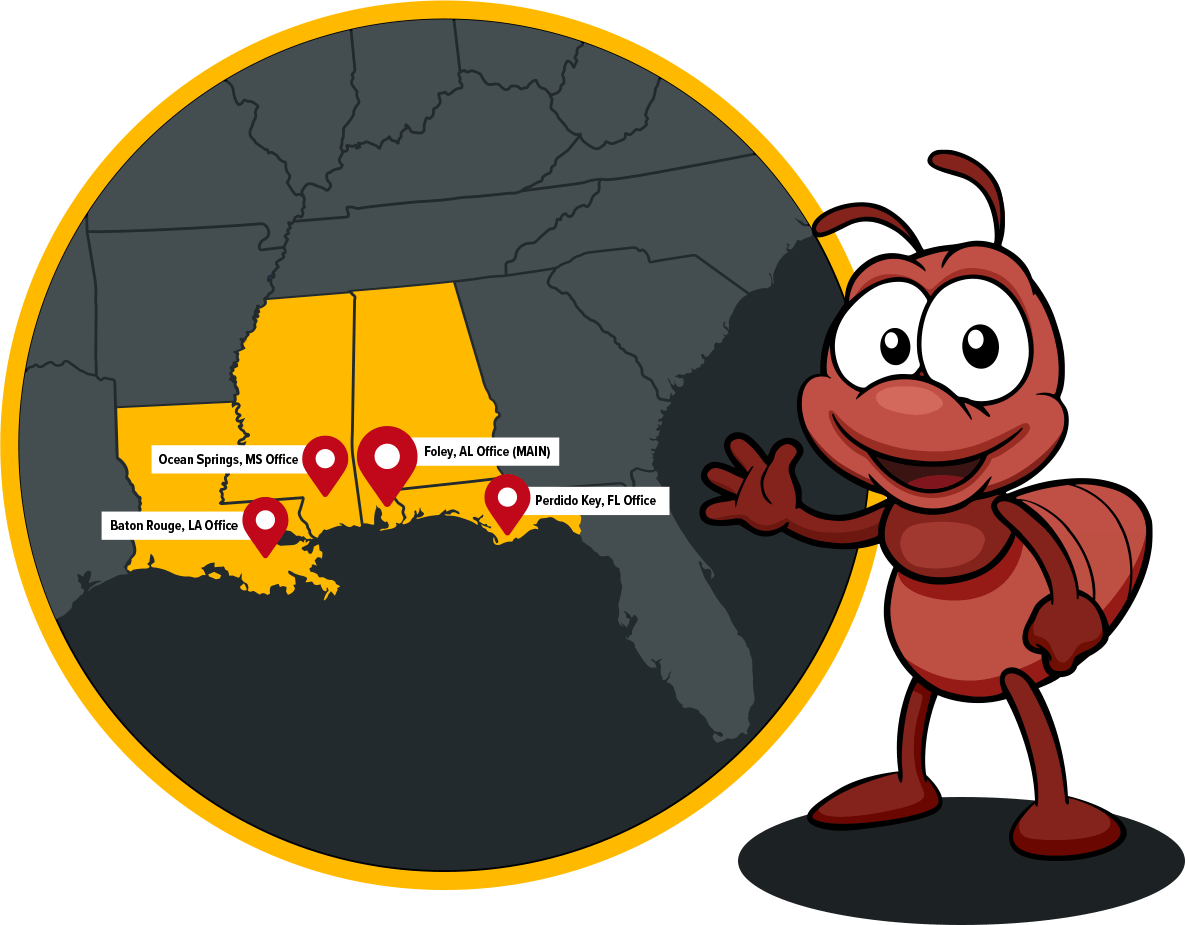 Mosquito Treatment Options
At Beebe's Pest & Termite Control, our mosquito extermination services combine over 100 years of combined experience to ensure versatile and effective solutions to keep pests at bay. With our comprehensive and flexible one-year plan, you'll receive the following:
Mosquito Fogging: A spray of fine fog composed of insecticide, which then kills adult mosquitoes on contact. This method helps quickly reduce the mosquito population around your property, protecting your family from the dangerous diseases they may carry.
Yard Treatments: Includes traps and nets to lure and capture insects before they can reach you.
Satisfaction Guaranteed
Our commitment to quality service has enabled us to expand our coverage from serving local communities to a tri-state area, including Alabama, Mississippi, Louisiana, and now Florida! As experienced exterminators on the Gulf Coast, we don't just promise to get rid of your mosquito infestation; we guarantee it. With a team of the most experienced exterminators in the area, we've yet to meet a mosquito infestation we can't resolve
Family-Safe Mosquito Products
Don't wait for mosquitoes to ruin outdoor activities for you and your family. Let Beebe's Pest & Termite Control help you enjoy nature again with our mosquito extermination services. With our family-safe and flexible frequency plans and annual agreements, we'll create a safe and comfortable environment for you and your family, warding off potentially deadly diseases that can come from a mosquito bite.